Memiliki squad, guild atau team dengan nama clan keren tentunya sangat membanggakan. Apalagi jika kamu sudah lama bermain game yang tentunya ingin memiliki team sendiri. Karena itulah penting mempertimbangkan berbagai faktor sebelum memilih dan menentukan namanya.
Memilih dan menentukan nama clan/guild/squad yang bagus untuk beragam game seperti PUBG, Clash of Clans (CoC), Mobile Legends (ML), Free Fire (FF), Rules of Survival (RoS), Clash Royale, Point Blank (PB), Call of Duty (CoD) ataupun Arena of Valor (AOV) bukanlah hal yang mudah. Tak sedikit pula para gamer yang harus melalui berbagai tahapan sebelum mendapatkan nama yang keren dan bagus.
Memiliki nama clan keren juga bisa menjadi bukti bahwa prestasi kalian sebagai seorang gamer sudah seharusnya mendapat pengakuan di dunia gaming. Apalagi ada semacam kepercayaan bahwa nama clan yang bagus dan tepat juga bakal membawa keberuntungan. Siapa tahu kamu bakal menjadi pemimpin dari sebuah squad yang terkenal.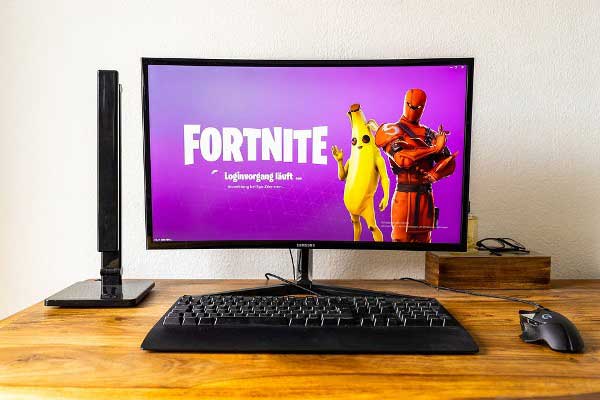 Tips Membuat Nama Clan yang Bagus dan Gampang Dikenal
Buat kamu yang sedang bingung dalam memilih atau membuat nama clan, squad atau guild yang keren untuk game seperti Mobile Legends, PUBG, COC, RoS, Clash Royale, Free Fire, ataupun AOV ada banyak inspirasi yang bisa diperoleh. Berikut ini beberapa tips yang semoga berguna.
Cari dan Pilih Nama Unik
Cara terbaik memiliki nama clan keren tentu saja haruslah unik dan berbeda dari yang lain. Sama seperti saat memilih atau membuat nickname game keren, memilih nama untuk clan atau guild kamu juga perlu dilakukan dengan benar dan tidak asal-asalan.
Nama unik untuk team kamu sebaiknya ada unsur yang bersifat filosofis. Seperti keyakinan diantara para gamer, nama squad pun akan membawa keberuntungan.
Karena itu cobalah untuk memilih nama squad keren dan artinya yang menggambarkan unsur tertentu. Baik angan atau target yang ingin kamu raih atau image seperti apa yang ingin kamu bangun dengan squad atau team kamu.
Misalnya saja kamu ingin membangun team yang selalu sukses menghancurkan lawan, maka kamu bisa memilih nama clan keren seperti Wrecker Angels yang artinya Sang Malaikat Penghancur.
Gunakanlah Bahasa Asing
Penggunaan nama atau istilah asing merupakan salah satu tips yang memang disarankan. Namun alasan utamanya bukan agar terlihat keren saja.
Bahasa asing, khususnya bahasa yang berlaku secara universal, sangatlah penting karena kita berinteraksi dengan para gamer dari seluruh penjuru dunia. Apalagi jika kamu juga ingin mentargetkan pemain lain dari seluruh dunia agar bisa bergabung dalam squad yang kamu bangun.
Karena itu pilihlah dua atau tiga kata yang kamu pilih dari istilah asing yang mudah dimengerti dan gampang diingat. Hubungkan nama asing ini dengan filosofi yang kamu inginkan.
Sebaiknya hindari penggunaan istilah atau nama lokal atau dalam Bahasa Indonesia, kecuali jika kamu memang hanya ingin menargetkan untuk menguasai gaming di area lokal Tanah Air saja.
Baca juga: 1000++ Inspirasi Nickname Game Keren yang Bakal Bikin Kamu Makin Bangga
Pakai Singkatan Nama
Alternatif selanjutnya yang juga banyak dilakukan para gamer lainnya adalah dengan membuat singkatan dari kata atau nama sesuatu. Kamu tentu tahu dengan nama squad keren ML macam RRQ yang merupakan singkatan dari Rex Regum Qeon. Penyingkatan ini kadang perlu untuk memudahkan gamer lain mengenali dan mudah mengingatnya.
Masukkan Unsur Angka atau Simbol Tertentu
Dunia gaming juga dikenal dengan banyak simbol atau kode rahasia yang memancing misteri para pemain untuk memecahkannya. Karena itu jika kamu sedang berencana membuat nama clan keren tak ada salahnya memasukkan angka atau simbol tertentu.
Seperti nama CR7 yang terkenal milik Cristiano Ronaldo kamu juga membuat nama squad keren dan singkatannya dan memasukkan unsur angka didalamnya.
Ambil dari Daftar Nama Clan yang Bagus untuk PUBG, Free Fire, dan Mobile Legends, Call Of Duty (CoD), dll
Di internet juga ada banyak sekali daftar nama-nama clan/squad/guild yang bagus untuk PUBG, Mobile Legends, Call Of Duty (CoD), Free Fire dll. Jika kamu malas untuk mencarinya atau menciptakan nama sendiri, kamu bisa mengambil atau mencomot beberapa nama yang ada dan menggabungkannya menjadi nama baru yang keren dan unik.
Demikianah beberapa tips dan cara membuat nama clan keren untuk game Mobile Legends, Free Fire, COC, PUBG, Clash Royale, Dota, CoD, ROS, ataupun AOV yang semoga berguna dan menginspirasi.
Baca juga: 100+ Nama WA Keren & Lucu Biar Makin Gaya
1000+ Kumpulan Nama Clan/Squad/Guild Keren & Unik Terbaru 2021
Masih belum bisa membuat nama clan, squad atau guild yang tepat untuk team kamu? Berikut kumpulan nama clan yang bisa kamu gunakan sebagai sumber inspirasi.
Tidak perlu mengcopy 100%. Kamu bisa rubah sebagian kata atau istilah dengan kata lain yang sesuai dengan visi dan misi team kamu. Cekidot!
A
Able Gang
Able Hooligans
Abrupt Privilege
Abundant Devils
Abundant Enemy
Acidic Liquidators
Acidic Sharpshooters
Afraid Cadets
Adhesive Exterminators
Alluring Enforcers
Alluring Strategy
Amuck Guerrillas
Aquatic Privilege
Aquatic Soldiers
Aspiring Devils
Average Invincible
Awake Havoc
Aware Assault Force
Army Of 4
Alpha Project Arthur
Ainslie The Fallen
Assaultz
Annoyed Power
Abnormal Vigor
Abject Curve
Advertisement
Antagonist Dreak Kill
Axis of Evil
A View to Our Kills
Alluring Warlords
American War Hounds
Aware Assault Force
Angelic Legion
Actual Jaguars
Aberrant Guerrillas
Abnormal Soldiers
Absent Crew
Alluring Devils
Advanced Command Squadron
Aloof Enforcers
Abrupt Vigor
Absurd Military
Adhesive Mafia
Annoyed Perpetrators
Art of Unsung Tide
Armageddon
Agents Of Shield
And Two Stealthed Rogues
And Two Stealthed Rogues
Alliance of Burning Guards
Aman Shot
Arcadian Lords
ACCOLADES
Angels of Royal Geographic Clan
Arabain Assasin
Armor Is For Noobs
At Least We Have Stables – Alliance Guild
At Least We Capped Stables
Asian Powerleveler
And His Amazing Friends
Alcoholic Task Force
Absolutely Grobbulus
B
Beautiful Mafia
Billowy Force
Brief Soldiers
Bite-sized Admirals
Bloodline
Bouncy Discipline
Blue-eyed Dominance
Black Outlaws
Broken Unit
Bustling Punks
Burly Noobs
Bitter End
Blue Clan
Battlefield Carrion Middleton
Bounty Hunters
Blood of the Soil
Blood Rich
Baillie
Ball Blaster
Brash Thugs
Bloodbath Punks
Bloodbath Poets
Bone Crush Vigor
Bolus of Pain
Blue Death Cadets
Beyond Mayhem
Bloodbath & Beyond
Bashful Blend
Bloodbath Architects
Bloom Kill Mercenaries
Black Knights
Boiled in Blood
Beg for Mercy
Bub Thumpers
Bloody Butchers
Bruise Breakers
Broken Bodies
Butt Busters
Band of Brawlers
Bloody Beauties
Babes with Grenades
Babes in Boyland
Brothers of Blood
Bloody Brotherhood
Broken Unit
Bloodbath and Beyond
Beautiful Vandals
Bloodthirsty Criminals
Battlebreakers
Bloody Warfare
Brief Bureau
Black Pandemic
Bustling Prestige
Brash Admirals
Black Force
Bolt Swap
Beast Tamers
Bolt Swap
Beast Tamers
Blades of the Unforgiven Barbies
Beta Tested Ur Gf
Bloodthirsty Meerkats
Bloodbath And Beyond
Black Chosen
Batteries Not Included
Beep Beep I'm A Jeep
Beep Boop Im A Robot Lol
Brb Cat On Fire
Ban Me
Backdoor Bandits
Botting Around
Buds Til Disband
Bikini Bottom Barbarians
Bald Dwarfs
Band Of Brothers And Sisters
C
Cagey Slayers
Call of Beauty
Capable Tyranny
Capable Unquenchables
Capricious Superpower
Careful Delinquents
Clear Commanders
CoC Craze
CoD Dominate
Courageous Coercion
Crooked Assassins
Curved Assailant
Cut Force
Cute Angels
Chalmers Logan
CoolBoy
CoolSniper
CoolShooter
Complex Slayers
Cloudy Perpetrator
Cult Assassins
Celestial Butchers
Calm Outlaws
Charismatic Sharpshooters
Clash This
Clan of Clash
Clan This
CoC Ad-libbers
Clan and a Half
Collateral Killers
Curious Killers
Crippling Cringers
Clash Noobs
Crush Crowd
Clear Shots
Club Clan
Clash Babes
Chicks Who Kick
Clan Nation
Clan of Carnage
Crazed CoC Players
Clan Assault Force
Crumble Crashers
Clan of Death
Capricious Liquidators
Clan Assault Force
Clan Deadly
Chaos Kings
Cyber Commandos
Clan Cartel
Careless Rebels
Crazy Angels
Conscious Killers
Curvy Butchers
Cunning Zombies
Cryptic Menaces
Covert Squad
Capricious Execution
Calm Devils
Crisis Reconnaissance Crew
Covert Pursuit Squadron
Capable Vigor
Crimson Painsmith
Crusaders of the Swift Rejects
Cyclone Explorers
Children of Dark Scarlet Mercenaries
Champions of Y Town Army
Chairman Of The Horde
Chances Are We're Pro
Chosen Civil Defenders
Chicks With Dks
Can I Hav Sum Gold Plx
Crayons Taste Like Purple
Click To Insert Text
Come Honor Chest
Catgirl Sparkle Vampires
Catch Me Glidin Dirty
Children Of Virtue
Chicken Mcnubblets
Council of Ranger Pain
Csi Stormwind
Constant Motion
C A R E P O L I C E
Cenarioncircle Jerk
Channel Four News Team
Children Of Truth
Cult Of The Lobster
Come Honor Face
D
Dashing Bureau
Dashing Vigor
Deafening Coercion
Deafening Power
Deserted Domination
Deserted Gangsters
Disgusting Butchers
Doom Hammer
Death By Distraction
Deadpool Shot
Dreamkiller
Demonic Criminals
Dynamic Assailants
Dapper Dundee Kill
Death Brigade
Diabolic Destroyers
Deliberate Death Kool
Daydream Death Slay
Delightful Vandals
Divergent Madness
Demons of Dispatch
Death Salesmen
Dead Man Walking
Devils of Destruction
Dead Fools
Dealers of Death
Death Eaters
Dysfunctional Dominators
Destroyers
Death Dose
Debt Collectors
Dysfunctional Troopers
Dangerous Geniuses
Determined Brigade
Darkstar Destroyers
Devilish Force
Deadpan Punks
Dashing Exile
Digital Devils
Defective Gangsters
Deadly Swarm
Death's Company
Diamons Wolves
Delta Guns
Disaster Assault Division
Demonic Mafia
Disaster Force Unit
Delirious Privilege
Defective Warriors
Disaster Weapons Crew
Dragon slayers
Dragon slayers
DEATHSCYTHE
DISCIPLES
Dark Vengeance
Doomsday Dragoons
Disciples Of Cloisture
Dorito's Rule
Dragons Of Justice
Dont Tase Me Bro
Donkey Punch Sue
Deadmines Is Serious Business
Doesn't Need You
Dial M For Dyslexia
DEFIANT
Death Wrath
Defenders Of Pie
Deadly Alliance
Dial M For Murloc
Don't Squeeze The Shammy
Dreamteam
Deadly Penguin Squad
Don't Laugh At My Giraffe
Doesn't Preview Strategy
E
Easy Enemy
Efficacious Gangsters
Embarrassed Warriors
Expensive Exile
Expensive Thugs
Elegant Death Squad
Endurable Kill Thing
Evanescent Death Shield
Enigmatic Slayers
Enemy Number One
Evil Executioners
Extreme Resistance
Evasive Vandals
Elastic Cat Army
Elite Spec Ops
Easy Outlaws
Extreme Engage Squadron
Extreme Salvage Squad
Extreme Liberation Squadron
Extreme Reinforce Squadron
Embarrassed Gang
Enchanted Tyranny
Equalizers
Equalizers
Elite Waffle Squad
Exalted With Your Mom
Exalted With New England
Epic Thong Droped From Ur Mom
Elite Militia
Eternal Honor
Everlasting Pajamas
Exercito Brasileiro
F
Flashy Antagonists
Fluffy Havoc
Free Corps
Frequent Victors
Fumbling Mafia
Functional Militants
Furtive Power
Future killers
Future Thugs
Follow the Fallen
Fuzzy Pack
Faulty Devils
Fanatical Tyranny
Finish Bureau
Feigned Anatomy
Frag Squad
Frag Magnets
Four Kings
Fighting Farmers
Firebranders
Fan of Clans
Flaming Fighters
Fancy Exile
Festive Mercs
Furious Loons
Frag Rebels
French Toast Mafia
Flaming Knights
Fearful Admirals
Fine Domination
Filthy Noobs
Full Metal Centurions
Fallen Soldiers
Functional Outlaws
Fumbling Superpower
Fanatical Bureau
Flashy Deadly
Foamy Domination
Faulty Superpower
Frequent Veterans
Fire Out
FebDeck
Fire Out
FebDeck
Fellowship Of The Bling
Forgotten Winter
FORESWORN
Farms Gold
Fat Kids Lag Irl
Fuzzy Wuzzy Panda Bears
For Your Health
Fus Ro Dah
Fat Kids Lag Irl
Fireblades
Fat Kids Are Hard To Kidnap
G
Gladstains
Godly Curry
Gibsone Eat What You Kill
GuTshotzFotheringham
Ghost Criminals
Giant Noobs
Grateful Criminals
Grim Armed Services
Grotesque Execution
Grubby Domination
Gruesome Devils
Gruesome Execution
Guarded Desperado
Gujarat Warriors
GiggleFluff
Gang Green
Gritty Gangsters
Gang Busters
Global Gang
Gangland Group
Girls with Guns
Girly Forces
Gamer Girls
Girly Liquidators
Gruesome Gladiators
Guilty Perfection
Guild Allegiance
Ghost Criminals
Grim Armed Services
Ghost Collectors
Gruesome Assassins
Girly Squad
Global Predators
Gentle Marksmen
Greasy Sharpshooters
Giant Movement
Glistening Cadets
Grieving Squad
Gruesome Criminals
Guttural Thugs
Grateful Devils
Good Havoc
Gnomish Love Machines
Girls Gone WoW
Gods of Legionarios De Blade
Gold Plz
General Goods Merchant
Glad Us Knights And The Pimps
Grand Theft Kodo
Gruul's Gone Wild
Gnomes Gone Gangsta
Gank Or Die Trying
Guardians of Traveling Troll Wisdom
Get Rich Or Die Grinding
Grabastic Battle Squishys
Gold Farmer
Gnomeregan Was Our Fault
Guild Perks
Guild Name Here
Gluten Intolerant
Gnome Pest Control
Grand Theft Kodo
H
Henderson
Heron
Hanging Perpetrator
Heart Vs Feather
Heavenly Supremacy
Hilarious Knights
Hilarious Privilege
Hissing Prestige
Honorable Occupation
Honorable Punks
Hot Assassins
Hot Vigor
Humorous Deadly
Hurried Hooligans
harry putter
Headshooter
Homely Sharpshooters
Hungry Admirals
Hospitable Violence
Highland Heroes
Head Bangers
Hunky Bunch
Horrible Herd
Horde of Horror
Hitz Like a Girl
Horrible Mistakes
Hands that Hurt
Hapless Domination
Happy Centurions
Hammers of Supremacy
Hulking Prestige
Hardened Division
Hit Brotherhood
Handsome Commanders
Homely Exterminators
Hissing Soldiers
Hanging Noobs
Hungry Enforcers
Heavy Havoc
Homunculus
Hipster club
Heroes Of Holy Weapons
Homunculus
Hipster club
Heroes Of Holy Weapons
Horde Immortal
Hates You
Hellen Keller Vs Traffic
Has Your Ip
Hardcore Pwnography
Happy Fun Rainbow Adventure
Has A Monitor Tan
Hells Panty Raiders
Horde League
Hardcorepwnography
Headless Deer Society
Hard Like Heroic
Hamsandwiches Guild
Hogger Raiders Inc
Hangin' With My Gnomies
Hispanic Fighters
I
Iron Clan Swinton Orrock
Icky Prestige
Important Military
Inexpensive Outlaws
Inexpensive Strategy
Infamous Superpower
Innocent Punks
Intelligent Agency
Interesting Tyranny
Irate Soldiers
Ironfist
Ironic Q
iRobots
Infamous Assassins
Immortal Souls
Inside Jokes
In Your Face
Immortal Victors
Iron Edge
Incandescent Veterans
Impenetrable Authority
Icy Spiders
Illuminati Army
Important Veterans
Ill Strategy
Imperfect Execution
Intense Coalition
Infamous Androids
Intelligent Occupation
Incident Liberation Unit
Interrupts Like Kanye
Immortal Kots
Infinity Draco
Is To L337
Is Guildless
Irritable Vowels
In Urbase Killin Ur Hordes
I Dps My Kids Irl
Illuminattes
Is So Hordey
Ice Cream Club
I Have Candy Get In The Van
It Hurts When I Pvp
I Shave My Legs
I Have A Heart On
I Left My Wife For Wow
I Have Candy Get In The Van
I Touch My Guild Mates
Im A Cop You Idiot
Iron Will
I Ebayed
Is Godlike
If Ganked Will Log Main Anddont Make Me Get My Main
I Hate Walking
I Go A Huge Pvpness
Is No Longer Guildless
Id Mana Tap That
I Have A Big Pvpness
J
JumPShoTz
Judegement Of Justice
Just Gave You Rabies
Jesus Had A Soulstone
Jetpack Ninja Dinosaurs
Jesus' Was Soulstoned
Jfk Was Flagged
K
Kennedy
Kinninmont
Kampret Riddell
Keepers of Hell
Kung Fu Phooey
Kamikaze Masters
Kill Bunny Fever
Kung Fu Pandas
Kamikaze Serenade
Kung Fu Killers
Kill Seekers
Kick Outs
Keen Killers
Killer Crew
Killer Kinfolk
Killers in Kilts
Kings of Chaos
Killer Service
Kamikaze Kings
Keepers of Vending Machine Coalition
Kittens With Lazer Guns Pew Pew Mew Mew
Kiwi Legion
Kamikaze Penguins
Kitty Kat Death Squad
King Of Sky
Kandy Katching Kamels
Kings Of Morality
L
Lacking Execution
Late Agency
Laughable Military
Lavish Alliance
Lean killers
LøneWølf
Lyrical Armed Services
Lunatic Assassins
Liquid Demons
Loon Squad
Lords of Absurd
Lame of Thrones
Last Man Standing
Luck of the Draw
Last Laugh
Lady Lancers
Lady Clashers
Lady Zombies
Legendary Dwarves
Lethal Warfare
Lucky Fools
Long-term Slayers
Lean Delinquents
Lords of Spinal Treachery
Light Zuljin
Lords of the Unholy Brothers
Lords of Corpse Skirmishers
Lionel Ritchie Fan Club
Less Qq More Pew Pew
Latinos Company
Lazergunspewpew
Leather Gear Solid
Law Of Superiority
Lolbster
Lolliance
Lfg Kara Doh Bg Popped
LIGH
LLM
Legendary Slayers
Legion of Warcraft Jubei
LASTSTAND
Lincoln Wiped On Opera
Less Beans
Lol Ur Saped
Lowercase Gs Gnome Guild
Lolimlegolas
M
Magical Tyranny
Magical Warfare
Maniacal Movement
Maniacal Slayers
Materialistic Committee
Measly Dominance
Minor Power
Modern Crew
Moldy Exile
Montgomery
Motionless Enforcers
Mortified Coercion
Mighty Mafia
Manic Scream
Mute Kill Crusaders
Mind Kill Execution
Mute Assassins
Melodic Execution
Merciful Death Magnets
Malicious Black
Mosh Bombers
Major Pains
Men of Malady
Mayhem Makers
Masters of Mutation
Morticians of Mayhem
Motley Muderers
Marauding Mummies
Meet Your Makers
Mad Scientists
Macho Militia
Midnight Cowboys
Maverick Mongeese
Master Savages
Macho Toads
Militant Noobs
Midnight Mavericks
Martian Monsters
Marvelous Movement
Master Gathering
Mayhem Unit
Martial Forces
Miraculous Monsters
Majestic Contenders
Minor Slayers
Modern Butchers
Motionless Enemy
Mighty Warriors
Maniacal Power
Mean Angels
Murderous Weebs
Murderous Weebs
Merciless Janitors
More Hks Than Hitler
Mommythetrolltouchedme
My Lil Pwny
Mmos Before Hoes
Men In Tights
Made Of Friends
My Little Ponies
Morrissey Eats Kittens
Mad Turkey Disease
Mini Hunters
Medievil Lordaeron
Mercenaries of Vogon Poets Blade
My Caps Locks On
Mexican Border Patrol
Molten Core Swimming Team
Murlocalypse
Myspacebarisbroken
Mega Nubcake Supreme
My Moms A Hacker
Muffin
N
Ne Agito Oppeto (death is unavoidable)
Near Gang
Necessary Moguls
Nice Invincible
Noisy Bureau
Nondescript Slayers
Nondescript Voltiac
Nutty Wizards
Nutty Domination
Nutshell Domination
Noob Guerrillas
No Mercy
Not Fortnite Fighters
Not Your Girlfriends
Night Sweats
Naughty Delinquents
Nightmare Army
Nuclear Gang
Nutty killers
Necessary Butchers
Nice Sharpshooters
New Force
Night Remnant
Necro Service
Nubcake Is Delicious
Nutty Squirrel Gang
Nightmare On Elf Street
Noobs Use Keyboards
Nightmare On Elf Street
Night Avengers
Ninja Sentenza
Not The Face
Noobs Use Mice
Noobs Enfuego
Not A Loser
Nicker Stole My Loot
Nerds With Sandwiches
O
Obscene Crew
Orange Deadl
Orange Prestige
Oval Butchers
Oval Rebels
Overwrought Noobs
Overwrought Power
Outrageous Dominance
Odd Hooligans
Organic Punks
Order of Disorder
On the Offense
Offbeat Band
Onyx Slayers
Optimal Desperado
Obtainable Execution
Obscene Sharpshooters
Offensive Unit
Overrated Overlords
Old Invincible
Organic Movement
Odd Delinquents
Obeisant Corps
Oblivions Destruction
Omgwatermelonyumyum
Omgkittensmewmewmew
Offline
Our Servah Bin Laggin
Omg Brb Ice Cream Truck
Out of Lord Lothars Guard
Omën of the Stormrage Gods
One Of Us Is Stealthed
Originais
Omgflammingkittenlollollol
Oprah Windfury Pew Pew Pew
Order Of The Flaming Phoenix
P
Paterson Moubray Medieval Methods
Parched Masters
Parsimonious Veterans
Periodic Delinquents
Periodic Domination
Petite Devils
Pink Thugs
Piquant Veterans
Polite Butchers
Polite Perpetrator
Protective Mafia
Protective Sharpshooters
Pumped Almighty
Puzzling killers
ProHeadshot
Pubg is <3
Pubg Lover
Pro Gamer
Plain Privilege
Pivotal Trip
Purple Mafia
Poetic Havoc
Pain of Exile
Peaceful Hooligans
Poetic Death Attack
Purple Sedate
Poltergeist Kill
Poetic Splatter
Pill Brain Demons
Placid Destroyers
Projectile Players
Purveyors of Plague
Piece Makers
Psycho Players
Paradox
Plague of Locusts
Pro Bono Mercenaries
Petite Desperado
Psycho Gaming
Pressure Intelligence Squad
Precious Committee
Plain Prestige
Pressure Pursuit Division
Petite Strategy
Piquant Sharpshooters
Plastic Killers
Purring Butchers
Phantom troupe
Phantom troupe
Pouch My Tenis
Pew Pew Sharks Wit Lasers
Pice Vendor
Punishers Of Uranus
Power Word Drunk
Pirates Of Ballz Deep
Pvpness
Pwnzors You
Popsicles In The Cellar
PACK
Priests of Honor En Callers
Pretty Pink Pwnies
Pet Teh Chicken
Powerful Wizards Irl
Pwnography
Q
Quarrelsome Strategy
Quickest Antagonists
Quarrelsome Execution
Queer Eye For The Draenei
R
Rising Phoenix
Ra Power
Route of Rouges
Racial Committee
Rambunctious Squad
Rich Moguls
Rich Squad
Right Slayers
Ringing Blades
Ripe Deadly
Rot Kill Squad
Reflective Coercion
Rogue Warriors
Rustic Demonsteal
Riot Privilege
Ripped for Shredding
Rude Rebels
Razor Rebels
Rumblecrashers
Razor Command
Red Forces
Righteous Hooligans
Redneck Warhounds
Rogue Enforcers
Razor Outfit
Revolutionary Command
Racial Warfare
Ruddy Corps
Resolute Crew
Resonant Military
Recon corps
ReDeath
Recon corps
ReDeath
Risen United
R Kelly Pvped On Me
Riders Of Lohan
Rawr Me Eat Ur Brains
Read Books Not Guildnames
Rulers Of Dark
Readthiswhileiyankyou
Raided Your Mom
Reign of the Digital Guild
Redd Alliance
Rofles And Pwncake
Random People
Rez Please
Roflcers Of The Lawl
Renegados
Roscoes Chicken N Waffles
Raging Horde On
S
Seventh Circle PuRe
Sacrament
Scary Exterminators
Scattered Warriors
Secret Unquenchables
Selective Vigor
Shaggy Sharpshooters
Slim Movement
Sloppy Admirals
Soft Sharpshooters
Sore Rebels
Spicy Knights
Spotty Tyranny
Square Cadets
Square Punks
Squealing Squad
Stale Vigor
Steep Irresistible
Stereotyped Butchers
Straight Privilege
Sweltering Corps
Sweltering Hooligans
Straight Gangsters
Shallow Invincible
Smush Vikings
Supreme Skull Krushers
Steadfast Commandos
Silent Assassins
Sinister Epic
Shadow Thugs
Skill Volt Theory
Skull Take Away
Slit Delinquents
Spiffy Rebels
Slaughter Bot Domain
Spoof Mash Assassins
Soul Bloodbath
Sonic Bone Mash
Skull Krushers
Sharp Savages
Shark Skanks
Sisters of Slash
Sexy Sisters
Satan's Soldiers
Super Slimy
Spicy Slicers
Smooth Criminals
Sudden Death
Special OP Gifts
Sons of Satan
Silent and Deadly
Supreme Resistance
Spicy Fighting Machine
Spiteful Allegiance
Solar Gladiators
Superficial Executioners
Sons of Victory
Silent Masters
Silver Dominion
Scattered Occupation
Swanky Domination
Sour Execution
Surgical Explosions
Secondhand Superpowers
Supreme Fighting Forces
Soft Criminals
Sloppy killers
Squealing Perpetrator
Standby Force Squad
Spotless Dominance
Selfish Agency
Strategic Reconnaissance Team
Scarce Criminals
Square Slayers
Stereotyped Power
Strategic Engage Crew
Spotty Squad
Sweltering Domination
Stale Tyranny
Specialized Counter Team
Seal Team 6
Seal Team 6
Stealthed Suicide
Something Really Pretentious
Straight Outta Gnomeregan
Shadows of the Arcane Lost
Shadow Vengeance
Stormwind Minerva
Sweeping Witch
Scarlet Justice
Super Mega Ultra Panda Attack Force
Sick My Duck
Snakes On A Planestrider
Sapped Girls Can't Say No
Sap And Go
Squirrel Masters
She Looked Eighteen
Slow Children At Play
Soldoursoulforgreens
Seems Good
Swordattackklangklang
SHADOWCLAN
Strength of Stormpike Inc
Shields of Blazing Heart Darkness
Shades of Phalanx Immortality
SPQR
Society of One Man Allegiance
Spaceballs The Guild
Sap It Before You Tap It
Straightjacket Elite
Scholomance Chess Team
Slaystation
Supersassypandas
Straight Outta Hillsbrad
Stds Are Bop
Super Squishy Squadron
Sonic Death Monkeys
Strawberry Banana Fusion
Slizzard Bucks
Syphillis Clinic
Sapped Girls Dont Say No
Shaman Stole My Bike Andnaga Stole My Bike
Snakes On A Zeppelin
Stds Are Bops
Spank My Kodo
Soft Kitty Warm Kitty
Sapped Girls Don't Say No
Sparkling Pop Princess
Sunken Temple Pilots
Subway Eat Flesh
Sap It Then Tap It
T
Tragiic
Twisted Rats
Tools of Death Butter
The Victorious Donkeys
Talented Liquidators
Tangible Commanders
Tasty Criminals
Ten Antagonists
The Sharp Samurais
The Stealth Tigers
Thundering Domination
Tired Angels
Two Gunslingers
The Game
The Mighty Midgets
The Lint LickerZ
Top Guns
Trigger Head Kill
Tyrannical Teabaggers
The Muffin Tops
Team Target
Theory of Extermination
Thing Called Deadly
The Other Dimension
Team Sinister
The Might Thrill
Tiger Commandos
Team Frenzy
Tranquil Kill Bunnies
Trigger Supremacy
Team Spray'n Pray
Team Synergy
Team Will Smith
Team Garbage
The MudkipZ
Trigger Brain Warriors
Trigger Happy Bunnies
The Evil Army
Tank You's
The Hurt Squad
The Swarming Shoppers
Thunder Clan
Tank Busters
Terrible Troops
Thunder Struck
The Havoc Horde
The Art of Pain
Tough as Nails
The Doom Dispensers
Timid Tyrants
Tough Ops
The Dauntless Noobs
Teeny Tiny Outlaws
The Azeroth
Thunderous Ambition
The Angelic Fury
The Havock
The Horde of Tomorrow
The Dragons Doom
The Deathdealers
The Sublime and the Deadly
Tricky Devastation
The Squad
The Apache Squad
The Clockworks
The Firebolts
The Lone Wolves
The Bent Lyrebirds
The Mutants
The Cyclone Squadron
The Banshees
The Whispers
The Coyotes
The Guardians
The Barbarians
The Mambas
The Guardian Squadron
The Rampant Mosquitos
The Monster Crew
The Discreet Echidnas
The Huge Swans
The Feral Squad
The Black Panthers
The Barrage Squad
The Special Pandas
The Versed Lemurs
The Chivalrous Weasels
Thundering Hooligans
The Phantom Squadron
The Vipers
The Assault Squadron
The Normal Peafowls
The Demon Squad
The Nightowls
The Phantoms
The Phoenix Squad
Tactical Task Squadron
The Romantic Coyotes
The Black Vipers
The Perfect Otters
The Frozen Squad
The Bane Crew
The Smart Mallards
The Blades
The Grindstone Crew
The Plague Squadron
The Energetic Toads
The Unhealthy Cats
Three Victors
The Jester Squad
The Slimy Goats
The Carnage Squad
The Thunderbirds
The Abrasive Butterflys
The Ethereals
The Unruly Dogs
The Cyclone Crew
The Vigorous Snakes
The Vikings
The Dragon Crew
The Titans
The Unsuitable Ravens
The Mambas
The Rage Squadron
The Watery Cranes
The Decorous Jackals
The Boiling Rams
The Red Dragons
The Colorful Pelicans
The Ferals
Trauma Assault Division
The Golden Tigers
The Guardian Squadron
Tearful Punks
The Roasted Falcons
The Monster Squad
Tactical Pursuit Team
Trauma Liberation Crew
Teeny-tiny Masters
The Daemon Squad
The Sudden Aardvarks
Thoughtful Dominance
The Raspy Beavers
Tactical Reinforce Division
The Meaty Lions
The Obsequious Armadillos
The Thunder Crew
The Annihilators
Triskon Valley
Tate No Yuusha
The Annihilators
Triskon Valley
The Horde
Twilight Errant
The Deadly Magic
The Bloodlust
The Cucarachas Guardians
The Legions of Carpe Sun
The Yomomma
The Avalanche
Twisted Destiny
The Empire of Mithril Minions
The Waste Justice
The Liberationagainstgnomes
Triade
The Barcode Squad
Tamle Coe
Two Ocs One Cup
Tier 6 Vendor
The Fire Heals You
Teh Mudkipz Patrolz
Teh Penguin Mafia
The Guilty Have No Pride
Touch My Totem
Team Bubblehearth
Thatched Roof Cottages
The Supreme Ganker
Thunderbluff Steakhouse – Tauren Guild
Two Gruuls One Cup
The Noobsauce
The Department of RIP Soul
The Killinhorde
The Fist of Easy Justice
The Black Coalition
The Flame
TOXIN
The Big Darkness
The Tender Alliance
The Cordarei
The Deadbeat Ninjas
Time Lords
The Great
Twinkle Twinkle Little Horde
Tank And Spank
Ten Inches Unbuffed
Trade Supplies
Two Gruuls One Cup
The Sponge Bob Clan
The Nut Hut
The Bunnies Are Angry
U
Ubiquitous Hooligans
Ugly Strategy
Undesirable Admirals
Undesirable Force
Uninterested Victors
Unwieldy Warfare
Uppity Occupation
Useful Exterminators
Useful Veterans
Ultra Pubg Lover
Unquenchable Overkill
Unbiased Executioners
Under Your Skins
Understated Undertakers
Ugly Victors
Untamed Terrors
Under the Bus
Unfriendly Killers
Unlawful Legion
Ubiquitous Victory
Undercover Pro
Unwieldy Moguls
Ugliest Masters
Unique Unquenchables
Ubiquitous Exterminators
Uppity Deadly
Urgh Urgh Ima Seel
Ur Mom Is My Epic Mount
Ur Mom Is My Epic Mount
United Alcoholic Pirates
Uc Elevator Victims
V
ViiPeRz
Viking Vivisection
Vulgar Perpetrator
Vicious Midgets
Vicious Noobs
Vague Death Poets
Viscious & Delicious
Violent Vultures
Violent Victors
Violent Vandals
Vicious Vikings
Vicious and Delicious
Victorious Moguls
Vicious Victims
Vengeful Invincible
Vast Agency
Vacuous Cadets
Vengence of Reported Ignored Playground
Vendor
Voodoo Prawn
W
Warhead Carruthers
Whitelaw
Wandering Force
Wealthy Criminals
Wealthy Desperado
Whimsical Criminals
Whimsical Superpower
Womanly Thugs
Wooden Militants
Wrong Voltiac
Wry Strategy
Women of Clash
Waring Warlocks
Worried Victors
Wretched Hooligans
Wandering Thugs
Whole Power
Whack A Gnome
We're Pissing All Over You
When Fat Kids Attack
Wandering Lost Souls
War Brothers
Wegottabardlol
We Pvp Irl
Wts Krol Blade Pst
Will Dance For Gold
Wipes On Trash
Winds of Legio Redemption
We Have A Tabard
Wttbrokencapslockforspacebar
White And Nerdy
Whispers Of Mutiny
Wedontneedacoolnametoown
When Cows Attack
X
Xtreme Tronners
Y
Young Knights
Yaku Bloodbath
Your Mom Is My Epic Mount
Your Mothers A Horde
You Don't Know Karate
You Hate Us Cause You Aint Us
Z
Zany Masters
Zone Avengers
Z Light Admirals
Zombie Clan Busters
Zero Remorse
Zombie Comics
Zombie Zone
Zombies Last Stand
Zany Force
Zealous Unquenchables
Z Warriors
Z Warriors
Zomg Im In A Guild