The World of the Married adalah drakor (drama korea) terbaru yang tayang perdana pada 27 Maret 2020. Drama korea ini dibintangi oleh aktor Park Hae Joon serta aktris Kim Hee Ae.
Drakor The World of the Married berkisah seputar konflik keluarga, tepatnya seputar sepasang suami istri yang terlihat harmonis diluar tapi penuh konflik didalamnya. Patut dinantikan akan sesukses apa drama korea ini, mengingat drama ini adalah remake dari seri televisi yang sangat tenar di Inggris berjudul Doctor Foster, yang juga sudah di remake di negara Prancis serta Rusia.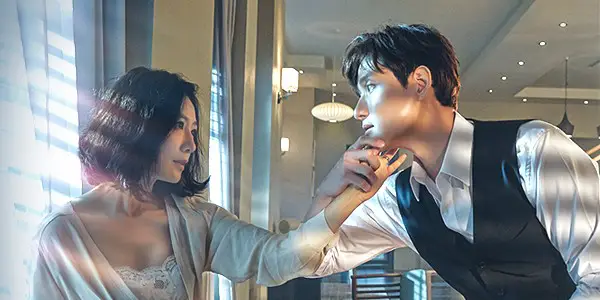 Drama korea The World of the Married (Couple's World) yang berjumlah 16 episode dengan durasi 70 menit di tiap episode-nya ini ditayangkan setiap hari Jum'at dan Sabtu pukul 22:50 KST (20:50 WIB) di jaringan televisi korea JTBC.
Berikut jadwal tayang The World of the Married episode 1 – 16 lengkap.
| Tanggal | Episode | Jam (KST) | Jam (WIB) |
| --- | --- | --- | --- |
| 27 Maret 2020 | 1 | 22:50 | 20:50 |
| 28 Maret 2020 | 2 | 22:50 | 20:50 |
| 3 April 2020 | 3 | 22:50 | 20:50 |
| 4 April 2020 | 4 | 22:50 | 20:50 |
| 10 April 2020 | 5 | 22:50 | 20:50 |
| 11 April 2020 | 6 | 22:50 | 20:50 |
| 17 April 2020 | 7 | 22:50 | 20:50 |
| 18 April 2020 | 8 | 22:50 | 20:50 |
| 24 April 2020 | 9 | 22:50 | 20:50 |
| 25 April 2020 | 10 | 22:50 | 20:50 |
| 1 Mei 2020 | 11 | 22:50 | 20:50 |
| 2 Mei 2020 | 12 | 22:50 | 20:50 |
| 8 Mei 2020 | 13 | 22:50 | 20:50 |
| 9 Mei 2020 | 14 | 22:50 | 20:50 |
| 15 Mei 2020 | 15 | 22:50 | 20:50 |
| 16 Mei 2020 | 16 | 22:50 | 20:50 |
*jadwal bisa berubah sewaktu-waktu