Kunci Jawaban WOW Level 415 – Words of Wonders adalah game teka-teki buatan developer Fugo Games. Dengan total instal yang sudah mencapai tidak kurang dari 100 juta user, Words of Wonders bisa dibilang sudah menaklukkan kompetisi game di Google Play Store untuk kategori tts.
Dengan mengkombinasikan game klasik tts dan nuansa yang baru, Words of Wonders membikin kamu tidak bakal bosan memainkannya. Gim ini bakal menguji kecerdasanmu dalam perbendaharaan kata.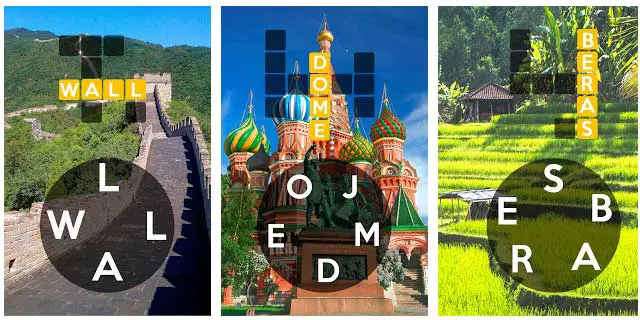 Cara main permainan WOW lumayan mudah. Kamu bakal mendapatkan 4, 5, atau 6 huruf melingkar sebagai petunjuk. Lalu, rangkai huruf-huruf ini menjadi bermacam-macam istilah hingga kotak puzzle yang disediakan semua terisi.
WOW Level 415
Berikut ini adalah Kunci Jawaban WOW Level 415:
ASTAGA
ATAS
GAS
TAS
ASA
SAAT
Kata-kata Ekstra: SAT, TASA, AGAS, SAGA, ASTA
Game Words of Wonders (WOW) dapat dimainkan dalam bermacam bahasa. Kamu dapat memainkannya dalam bahasa Inggris, Indonesia, Prancis, Italia, Jerman, Spanyol, Portugis, Jepang, Islandia, Rusia, Slovenia dan sebagainya.
Itulah dia Kunci Jawaban WOW Level 415 yang merupakan salah satu dari perjalanan menjelajahi keajaiban dunia di Museum Ermitaz, Rusia. Silahkan simak di post-post berikut ini untuk mendapatkan jawaban nomor-nomor sebelumnya / berikutnya.
Level Sebelumnya: Jawaban WOW Level 414
Level Selanjutnya: Jawaban Wow Level 416
Artikel Utama: Jawaban WOW