Kunci Jawaban WOW Level 348 – Words of Wonders (atau disingkat WOW) adalah game besutan developer Fugo Games yang bergenre teka-teki. Game WOW bisa dikatakan sukses di Play Store, terbukti dari jumlah unduhan yang telah tembus tak kurang dari 80 juta user.
Dengan menghadirkan permainan klasik teka-teki silang dan konsep yang baru, Words of Wonders (WOW) bikin kamu tidak akan jenuh memainkannya. Game ini bakal menantang kecakapanmu dalam perbendaharaan kata-kata.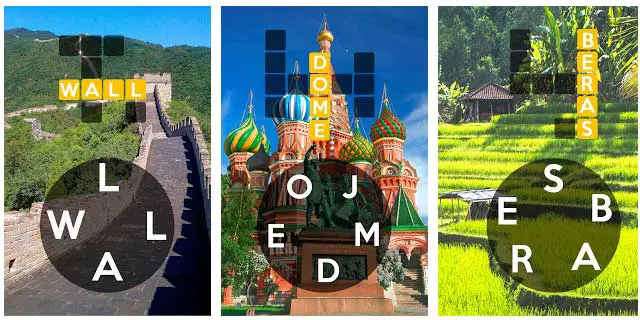 Cara main permainan WOW cukup mudah. Kita bakal diberi beberapa huruf sebagai petunjuk awal. Lalu, rangkai semua huruf ini menjadi bermacam-macam kosakata sampai kotak-kotak puzzle yang harus dijawab semuanya terisi.
WOW Level 348
Inilah Kunci Jawaban WOW Level 348:
FORMAL
FLORA
MORAL
ORAL
AMOR
ROMA
OMA
Kata-kata Ekstra: MOL, MOLA, MOLAR, MORF, RAM, ROL, ALF, FAM, FORA, LAM, LOR, MAL, MAR, MARO, AMORF
Gim WOW (Words of Wonders) dapat dimainkan dalam pelbagai bahasa. Kamu dapat memainkannya dalam bahasa Indonesia, Inggris, Prancis, Italia, Spanyol, Jerman, Portugis, Jepang, Polandia, Rusia, Norwegia dan masih banyak yang lainnya.
Itulah dia Kunci Jawaban WOW Level 348 yang merupakan salah satu dari perjalanan menjelajahi keajaiban dunia di Fushimi Inari-Taisha, Jepang. Untuk mendapatkan jawaban nomor-nomor sebelumnya / berikutnya, silahkan simak di link-link di bawah ini.
Level Sebelumnya: Jawaban WOW Level 347
Level Selanjutnya: Jawaban Wow Level 349
Artikel Utama: Jawaban WOW